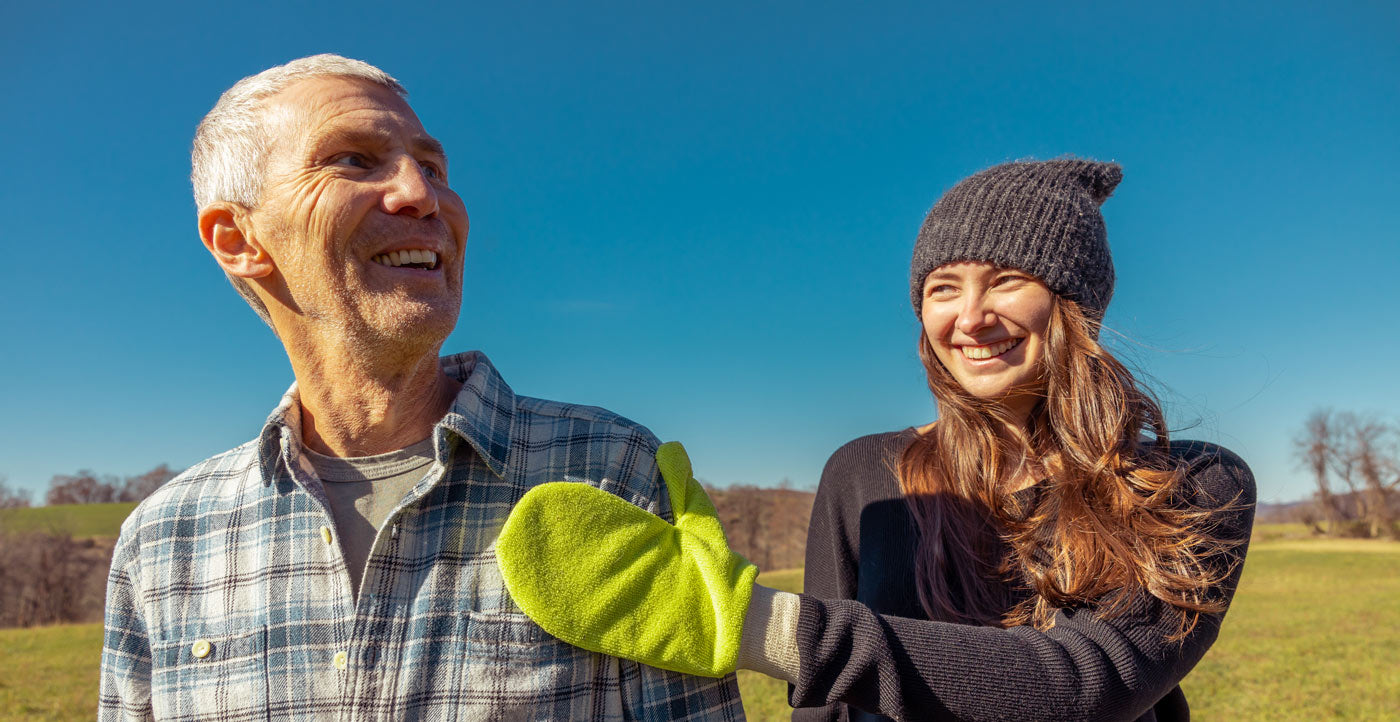 Your first line of defense against ticks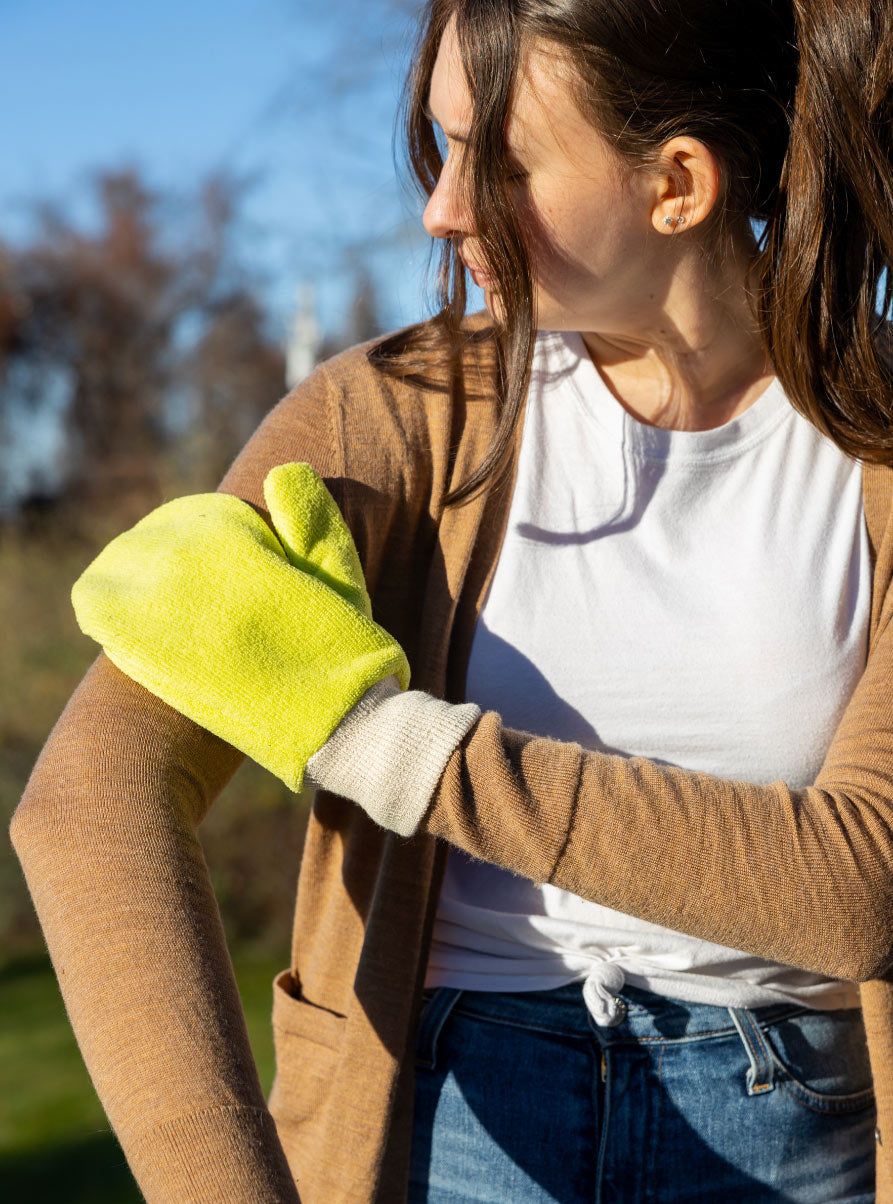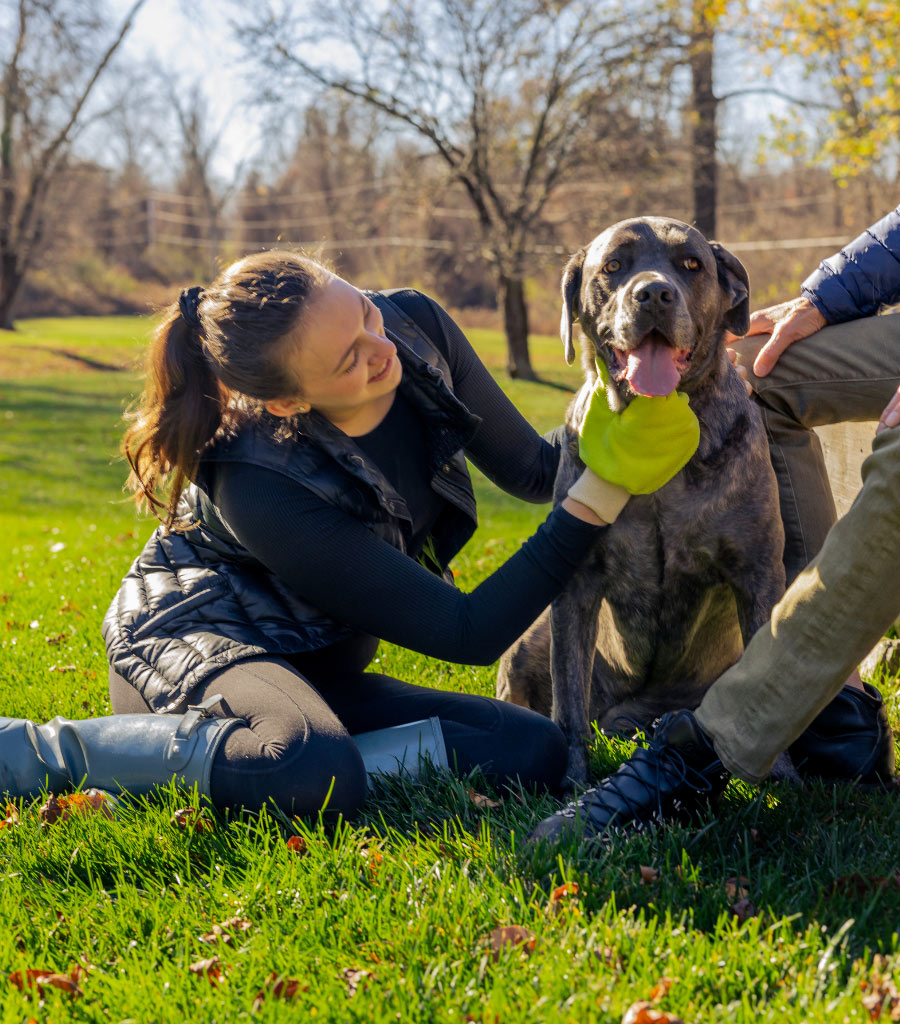 Alleviate the anxiety associated with tick-borne diseases, like Lyme disease, by introducing a new step into your tick-protection routine.
How to use TiCK MiTT
Gently and thoroughly rub the TiCK MiTT on your body and clothes or your pet's fur to remove ticks.
The TiCK MiTT is an absolute necessity when spending any time outdoors. The mitt has brought me peace of mind and has let me fully enjoy my hikes and outdoor time again.

Wendy Phillips

Founder & Executive Director at Lyme Treatment Foundation
Being at the lake so much with our furry friends romping through the leaves and woods, this mitt is so handy to wipe everyone down before coming back into the house. Then we pop it into the dryer to kill any super tiny ticks just to be sure. There isn't a price on peace of mind but Tick-Mitt offers an affordable tool for enjoying the great outdoors again. Lyme disease isn't to be messed with and this is another line of defense! Bravo!

Ali

from The Tick Chicks
I love tick mitt! Utilizing the tick mitt makes me feel like I have an extra layer of protection after I come in from the outdoors. I wipe myself down with it and my jet black standard poodle where it's very hard to see bugs and ticks.

Alexandra Moresco

Board of Directors at Project Lyme
Tick-protection for your active lifestyle
For pet owners, hikers, campers, gardeners, hunters and all outdoor enthusiasts, being in nature is a way of life. With TiCK MiTT you don't have to sacrifice your health doing the things you love.